"It's different to other shows…It's like a real TV show from the 1960's. I haven't seen anything like it before"!
(Michelle K, 2023 audience member)
Following their Sold Out National Tour in 2023, Australia's new 'Kings of Variety Television' are back in 2024 with a brand new show! The Robertson Brothers are thrilled to be returning with their new heart-warming and uplifting 1960's Variety TV Show!
Geoff and Ben Robertson are back as your charming and cheeky hosts for this nostalgic night of entertainment as they pay tribute to the musical giants of the 1960's – The Beach Boys, The Monkees, Johnny Farnham, Peter, Paul and Mary, The Hollies, The Bee Gees, Frankie Valli, The Everly Brothers, Neil Sedaka and The Seekers.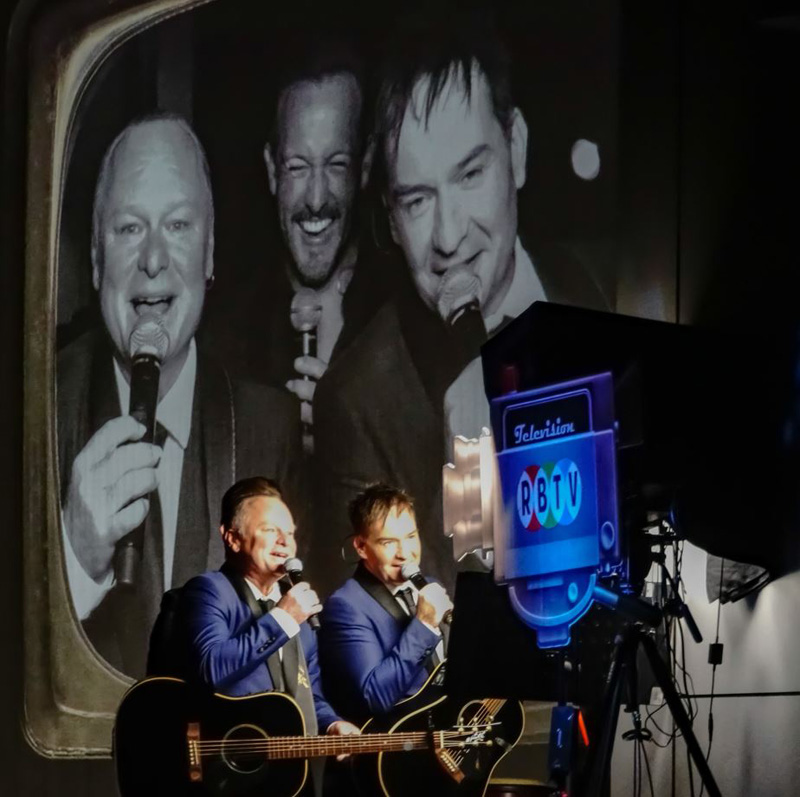 "I felt like a teenager all over again"!
(Daniel S, 2023 audience member)
Variety TV Show fans will be excited to know the multi-talented Simon Brook McLachlan (from the Original Australian cast of Jersey Boys) will return in 2024 to thrill us with his very special tributes to Frankie Valli & The Four Seasons as well as Neil Sedaka, together with a brand new Variety Show tribute to the much loved 1960s Australian superstar… Johnny Farnham.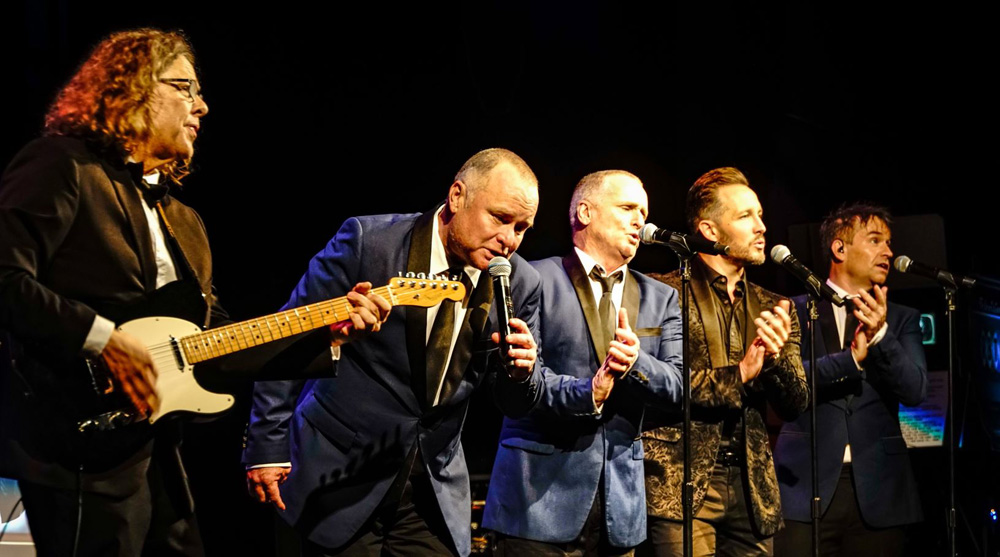 "It's the best show I've seen in years!"
– Ray Hadley, 2GB
Unlike anything you have ever seen before this 150 minute ground-breaking and interactive theatrical TV experience is filled with all the fun, music and long forgotten memories of the fabulous 1960's. The Variety TV Show audience is taken on a unique and emotional journey back to the best years of their lives.
Tickets from the venue or robertsonbrothers.com.au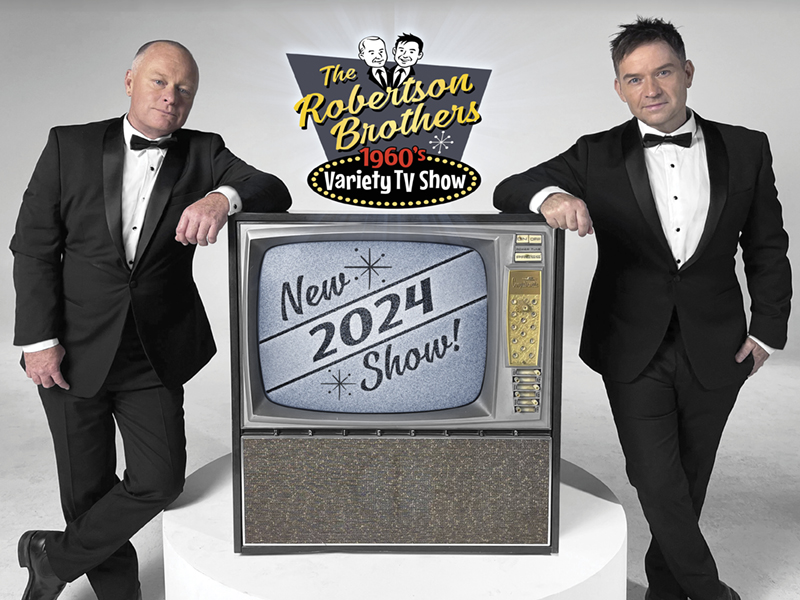 We look forward to seeing you in 2024!